Post Classifieds
Rattlers lose in the second round of the MEAC tournament
By Jordan Nix | Staff Reporter
On March 8, 2018
The Florida A&M men's basketball team managed to get to the second round of the Mid-Eastern Athletic Conference after beating Howard University but came up short against Hampton University 75-71 as they were tossed out of the tournament, ending their season.
Both teams opened the first half a little slower than usual. The Rattlers couldn't get the shots that they wanted nor could Hampton, FAMU struggled from the three-point line only shooting 30 percent and committed seven turnovers, while Hampton shot just 31.6 percent and turned the ball over 10 times.
Despite the bad first half from both team, one player who was able to help mount his team back within nine points before the end of the first half, was team leading scorer, Desmond Williams, as he chipped in an impressive 27 points and eight rebounds, making 11-of-22 of his shots.
"I came out the first half kind of sluggish, not being that aggressive. I guess the second half I came out the locker room with a different mindset," said Williams. "I really don't care who guards me because when I make up in my mind what I'm going to do it really doesn't matter."
Poor shooting from the Rattlers were a big factor in this game as both team's struggle, this game seemed to come done to who played the best defense to get the win.
Senior guard, Marcus Barham wasn't lights out from the three-point line like usually, as he only recorded one made three pointer out of seven total attempts. Despite his unusual performance Barham managed to chip in 13 points of his own and snatched seven rebounds to add to his stats.
"We've been in the same situation a hundred times before," said Barham. "there's nobody to blame for this loss. We fought hard and that's all I can ask for from myself, my teammates, and the coaching staff."
Head coach Robert McCullum is the second head coach to bring back the Rattlers back to the MEAC tournament since the 2013 season due to academic probation.
Last post season play the Rattlers were tossed out of the opening round of the tournament. Despite making it to the second round this year under a new head coach being on the other side of the loss is not what the coaching staff envisioned, as McCullum still congratulated his team for playing hard.
"We regained momentum at the end of the first half and was able to get it down to nine points, so I couldn't be prouder in the way our guys fought, they fought and competed the second half and unfortunately it wasn't quite enough."
Get Top Stories Delivered Weekly
More thefamuanonline News Articles
Recent thefamuanonline News Articles
Discuss This Article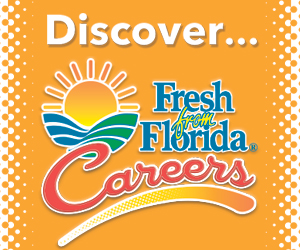 MOST POPULAR THEFAMUANONLINE
GET TOP STORIES DELIVERED WEEKLY
Students at FAMU have heard about the cutting edge eye technology employed by
LASIK Ft. Lauderdale
eye centers to help improve eyesight. For FAMU students passionate about science and the eye, read more about the top LASIK eye centers in South Florida.
RECENT THEFAMUANONLINE CLASSIFIEDS
HOUSING

JOBS

FOR SALE

TUTORS