Post Classifieds
Logan's Roadhouse Tallahassee location closes doors
By Tiana Jones
On October 22, 2016
The southern-inspired restaurant, Logan's Roadhouse located on Apalachee Parkway, has permanently closed as of Friday, October 7th.
The doors are locked and there is a sign displayed stating "effective immediately this location is permanently closed…we thank you for your business and hope to serve you at another location very soon."
Returning customers are shocked and devastated to find out this news. Florida State senior, Alexis Marsilio arrived at the restaurant with intentions to have a great lunch.
"I was super disappointed; I was unaware they were even closed, there was no news on it or anything. I was really looking forward to the butter rolls and I'm starving, and now I'm pretty sad that's it's closed," said Marsilio.
According to USA Today, the Nashville-based steakhouse filed for Chapter 11 bankruptcy protection in August with plans to restructure operations and close 18 locations.
Logan's sales fell 4% in the first half of 2016, with customer traffic dropping 8.8% at the company's 234 locations. Logan's in total has 18,964 employees including 1,002 full-time workers, according to USA Today.
Due to companies such as Logan's closing abruptly the employment rate for this year has declined to 5.0%, according to the Economic of Vitality database.
Aundra' McGlockton, the Associate Director of Small Business Development Center (SBDC) at FAMU's School of Business and Industry, says businesses tend to fail due to a scarcity of funds.
"Lack of cash flow, that's the primary reason. Their either, number one undercapitalized to start or their cash flow is not enough to sustain their expenses. The businesses here in Tallahassee, a number of them closing down are the retail establishments such as restaurants and clothing stores."
Logan's isn't the only restaurant to close effective immediately, 101 restaurants located in downtown Tallahassee also had the same effect this year in May.
Trea Roberts, a fourth-year pre-physical therapy student at FAMU, loved Logan's and had a great experience at their establishment.
"Although I've only eaten at Logan's once I really enjoyed their food and the free peanuts. I had no clue they closed down. It's unfortunate because I was looking forward to eating there again…"
Get Top Stories Delivered Weekly
More thefamuanonline News Articles
Recent thefamuanonline News Articles
Discuss This Article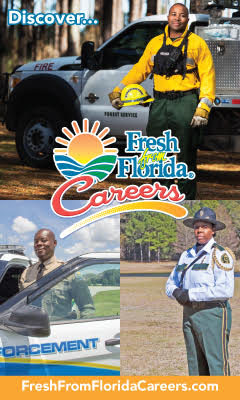 MOST POPULAR THEFAMUANONLINE
GET TOP STORIES DELIVERED WEEKLY
Students at FAMU have heard about the cutting edge eye technology employed by
LASIK Ft. Lauderdale
eye centers to help improve eyesight. For FAMU students passionate about science and the eye, read more about the top LASIK eye centers in South Florida.
RECENT THEFAMUANONLINE CLASSIFIEDS
HOUSING

JOBS

FOR SALE

TUTORS