Post Classifieds
Bill Proctor: Politician, professor and preacher
By Tajae Jones | Staff Reporter
On March 5, 2018
Bill Proctor is a man who wears many hats. Not just literally, but figuratively.
The 59-year-old is a full-time instructor at Florida A&M University, a long-time elected member of the Leon County Commission, licensed elder at Bethel AME church, and a father to four children.
For some, taking on many tasks may be a struggle. But Proctor has found a way to manage them all.
"You compartmentalize and recognize the demand of what it takes to do the role and you try to do what you have to do to handle each role and task and expend the amount of energy that each role requires. That's what I do," Proctor said.
Those who have had Proctor as a teacher say he is more than just a political science instructor. His teachings require you to think outside of traditional teaching.
"The classes are interesting. They're not like your traditional lecture classrooms; they're more interactive and you focus on current issue that are going on in the community and all around the world. Then he helps you apply it to whatever subject he's teaching," said Alexus Garnett a senior psychology student who has sat in more than one of Proctor's classes.
Those who know him personally describe him as a caring person, even though his public persona is that of a pot stirrer.
Ekaya Ellis a third-year political science student from Tallahassee and who is a friend of Proctor's daughter Haley Proctor, says she often has positive interactions with Proctor around campus and he is always encouraging her to exercise her right to vote.
"Professor Proctor is the type of guy who teaches you life lessons in and outside of the classroom," Ellis said.
Proctor describes himself as fair, honest and progressive. He doesn't see his different roles as duties but as a calling on his life to be a servant who doesn't plan to retire anytime soon.
"My greatest passion is simply serving. I serve in the church, I serve at the school, and I serve at the county government," Proctor said.
"My roles have forced me to be a facilitator of change to be an advocate to be a voice and my roles have forced me to give," he added. "I've done more giving than I have received. My roles in the sense of being an instructor compelled me to view or see myself as a developer of human potential and I always continue to strive to be a good facilitator in the growth of young people's minds, spirits and hearts. Me as a preacher I continue to encourage people to strive. Strive for spiritual excellence, moral excellence, physical excellence and to pursue the ideals and principles of Jesus the Christ and his teachings."
Get Top Stories Delivered Weekly
More thefamuanonline News Articles
Recent thefamuanonline News Articles
Discuss This Article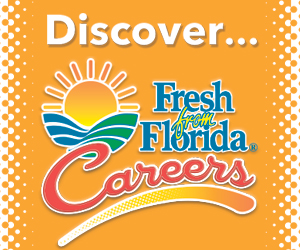 MOST POPULAR THEFAMUANONLINE
GET TOP STORIES DELIVERED WEEKLY
Students at FAMU have heard about the cutting edge eye technology employed by
LASIK Ft. Lauderdale
eye centers to help improve eyesight. For FAMU students passionate about science and the eye, read more about the top LASIK eye centers in South Florida.
RECENT THEFAMUANONLINE CLASSIFIEDS
HOUSING

JOBS

FOR SALE

TUTORS