Post Classifieds
FAMU holds hidden gem in brain bowl
By Nathan Vinson-Senior Writer
On February 16, 2017
Florida A&M University attracts people from all walks of life. Whether it's academic prestige, the talented Marching 100 band, or the beautiful campus, there is place for everyone on "The Hill."
Amongst the more than two hundred groups and organizations that FAMU offers is the small, but mighty Brain Bowl team. In a typical Brain Bowl competition, there are three, four minute rounds of head to head competition. The team that buzzes in first and answers the question correctly can earn additional questions for more points. After the end of the third round, teams then compete in "The Ultimate Challenge," where they have 60 seconds to correctly answer a set of ten questions. The team with the most points at the end of the fourth round is deemed the winner.
For most of the five current team members, it's a personal competitive nature that draws them to this scholastic competition.
"I enjoy it because I'm a very competitive person and I like the challenge of going against different teams to see who can score the most points," sophomore team member Imari Nalls said. "I also like the game because of the friends that you make by playing the game. And I like it most of all of because the knowledge you gain is unsurmountable to the knowledge that you have coming in," she continued.
It's that combination of passion, discipline, and intellect that has fueled the success of the Brain Bowl team. Since the team's inception in 1990, they have won eight national championships, which is the most in the competition's history. Just last year, the team brought a $75,000 check of winnings back to FAMU, adding to their grand total of $600,000 of winnings earned over the course of their dominant, 27-year run.
This begs the question: how can a such a successful team be virtually unknown by the student body? For sophomore team member Bryan Anderson, the lack of support doesn't waver is focus.
"I think that celebrating success at the school is always a good thing, but I don't worry about the lack of publicity," Anderson said.
However, for sophomore team member Darryl Williams, he wishes for a bigger buzz on his beloved campus.
"Yes, we need more publicity. Since the beginning of the competition, FAMU has the most national championships. We won last year and even brought $75,000 to the school. We definitely should have a bigger presence on campus," Williams said.
For team captain Travian Albert, he falls somewhere in between Anderson and Williams.
"I'm kind of reserved so I'm glad not a lot of people know about us personally," said Albert. "But I think in terms of recruitment, a lot more people would show interest if more people actually knew about the program and FAMU's record."
After earning a 1st place finish at this year's Sectional Championship Tournament earlier this month, FAMU is poised to compete the 2017 Intercollegiate Championship Tournament, which will be held on Saturday, April 9, at the Hyatt Regency O'Hare Hotel in Chicago, Illinois. FAMU will be vying for their record extending ninth national title.
Get Top Stories Delivered Weekly
More thefamuanonline News Articles
Recent thefamuanonline News Articles
Discuss This Article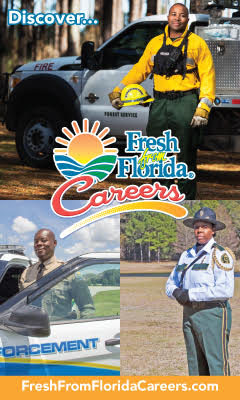 MOST POPULAR THEFAMUANONLINE
GET TOP STORIES DELIVERED WEEKLY
Students at FAMU have heard about the cutting edge eye technology employed by
LASIK Ft. Lauderdale
eye centers to help improve eyesight. For FAMU students passionate about science and the eye, read more about the top LASIK eye centers in South Florida.
RECENT THEFAMUANONLINE CLASSIFIEDS
HOUSING

JOBS

FOR SALE

TUTORS