Post Classifieds
Rattlers strike, get revenge on Hawks
Men's basketball team uses home court advantage to blow out Maryland Eastern-Shore
By Daniel Carson
On February 7, 2002
Home is a good place for payback.
After getting blown away by 31 points in early December at Maryland Eastern-Shore, FAMU struck back at Gaither Gym Monday night, beating the Hawks 73-61.
The offensive balance displayed in recent home outings continued for the Rattlers, as five players scored in double figures.
Demarcus Wilkins paced FAMU with 15 points on 10-10 free throw shooting.
Wilkins said a lingering bitterness from the earlier pasting by the Hawks motivated the Rattlers.
"We took this game personally," Wilkins said. "They beat us pretty bad up there. We decided to return the favor."
Coach Mike Gillespie credited improved shot selection for the dramatic reversal of fortune.
"I thought it was one of our better games. Our big men played well," Gillespie said.
Centers Jermaine Hill and Abdelkhadre Cisse combined for 26 points, with Hill shooting a perfect 7-7 from the field.
Cisse opened the game with three straight baskets, as the Hawks, starting two small forwards and three guards, struggled all night with FAMU's size inside.
A Hill layup at 14:01 of the first half staked the Rattlers to a 11-10 lead.
Maryland Eastern-Shore kept it close in the first half, as Thomas "T" Trotter Jr. hit on 5-10 shooting for 11 points. Relegated to perimeter shots, the Hawks shot 10-24 from the field and 4-14 from behind the arc, yet only trailed 31-25 at the half.
As in the first half, FAMU fed the post at the outset of the second half.
After hitting a jump hook on the Rattlers' first possession, Cisse spun to the baseline the next time down, then reversed back to the lane for a left handed layin, pushing the lead to double figures at 35-25 at 18:03.
Over the first 10 minutes of the second half, FAMU outscored Maryland Eastern-Shore 24-9.
The Hawks employed a soft 3-2 zone, leaving the middle open for Cisse and Hill to duck in for easy feeds from the wings and baseline.
Sonny Tudeme, pitching in with a team-high nine rebounds and four assists, fed Hill from the baseline for a ferocious tomahawk dunk at 13:49, stretching the lead to 47-32.
FAMU reached its largest lead, 55-34, on a John Cuyler free throw with 10:08 remaining.
Scoreless in the first half, freshman guard Brent Campbell caught fire, hitting a couple of three pointers in a 8-0 run which cut the lead to 57-46 and put Maryland Eastern-Shore back in the game.
Gillespie acknowledged the Hawks' late run, chalking it up to his team's inexperience in holding a lead.
"Sometimes it takes a veteran team to handle a lot of success," Gillespie said.
The Hawks got as close as 64-57 after Campbell picked Wilkins' pocket at midcourt and raced in for a dunk at 1:47. Wilkins hit six free throws in the last 1:09 to seal the Rattlers' victory.
Maryland Eastern-Shore coach Thomas Trotter said the Rattlers simply had more energy.
"For some reason, some times of the season, kids get after it. Mike's got his kids getting after it right now," Trotter said.
FAMU improved to 6-14 overall, 6-5 in the MEAC. Maryland Eastern-Shore, led by Trotter Jr.'s 24 points, fell to 8-13, 5-7 in league play.
Get Top Stories Delivered Weekly
Recent thefamuanonline News Articles
Discuss This Article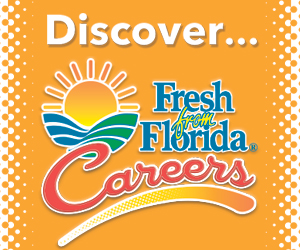 MOST POPULAR THEFAMUANONLINE
GET TOP STORIES DELIVERED WEEKLY
Students at FAMU have heard about the cutting edge eye technology employed by
LASIK Ft. Lauderdale
eye centers to help improve eyesight. For FAMU students passionate about science and the eye, read more about the top LASIK eye centers in South Florida.
RECENT THEFAMUANONLINE CLASSIFIEDS
HOUSING

JOBS

FOR SALE

TUTORS