Post Classifieds
Carter keeps FAMU's agriculture programs on track
By Samuel Barnes | Staff Reporter
On September 13, 2018
Educator, mentor and program developer are some of the titles that describe Lawrence Carter's role in Florida Agricultural & Mechanical Universty's Cooperative Extension.
Carter is the former Agriculture Program director for FAMU. He developed the agricultural programs for FAMU's Cooperative Extension, which has a partnership with the University of Florida. The programs ensure students have a competitive job advantage in the field of agro business.
"The programs developed are designed to give students the hands-on experience needed to be successful in agriculture," said Carter.
The programs offered to students include small farm outreach, small farm-to-school, the statewide small farm program and horticulture. The programs teach students about what farmers deal with in real time on a daily basis.
"The programs offered at the school really help me get a better understanding of what farmers actually deal with. It allows me to help even more people than I imagined I could. I grew up on a farm and still the programs are teaching me things I never considered," said Hakeem Holmes, a graduating agriculture business major.
"It doesn't matter if a person has experience in agriculture or is seeking a career in agriculture related fields, they can benefit from FAMU's Agriculture Programs.
"The programs are very essential to the success of the students but the programs could not be utilized if there is no funding to operate them," said Carter.
To fix this problem, Carter developed guidance and leadership grants. The grants were written for funding FAMU's agriculture programs. The beginning budget for the programs started at $383,560. The program's budget grew to $ 1.3 million by 2008.
Carter obtained grant funding to expand five program areas: crops protected agriculture, horticulture, small farm-to-school, small farm outreach, and community resource. During Carter's tenure, the programs have reached more than three million people.
In 2008 Carter resigned from his position as administrator of the Cooperative Extension program. He is now director of special outreach activities. As the director, his job is to oversee different events and activities with agriculture for the citizens of Florida Year round.
In an attempt to pique the interest of the citizens of Florida in a career in agriculture, Carter brings them to FAMU's Cooperative Extension Research Center in nearby Quincy. While visiting the research center, they learn hands-on experience in agriculture and caring for livestock.
Get Top Stories Delivered Weekly
More thefamuanonline News Articles
Recent thefamuanonline News Articles
Discuss This Article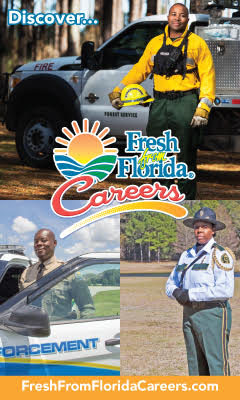 MOST POPULAR THEFAMUANONLINE
GET TOP STORIES DELIVERED WEEKLY
Students at FAMU have heard about the cutting edge eye technology employed by
LASIK Ft. Lauderdale
eye centers to help improve eyesight. For FAMU students passionate about science and the eye, read more about the top LASIK eye centers in South Florida.
RECENT THEFAMUANONLINE CLASSIFIEDS
HOUSING

JOBS

FOR SALE

TUTORS