Post Classifieds
Trap Bingo, a new phenomenon in Tallahassee
By Jade Jacobs | Staff Reporter
On July 14, 2018
Over the years, the game of Bingo has been described as a mellow activity that can occur weekly in a bingo hall, an intense engagement at a casino or as an easy game for kids to grasp onto. However, Trap Bingo relates to none of these categories.
Trap Bingo is a way of listening to popular, urban music, dancing to the tunes, and still remaining competitive. The Bingo cards are filled with a variety of artists and the music is played by a DJ. If the DJ plays a song by an artist on your card, the card gets marked.
The first "Trap Bingo Tally" took place on Thursday at Hilaman Golf Course. It was hosted by a team of friends who wanted to ensure they could bring the city together with an event that was different and enjoyable for the participants.
Food and drinks were available for purchase, as well as $50 cash prizes for the winners of each round.
Sherron Gaines was eager to take part. "I hope to experience a lot of fun. Being able to play bingo and vibe to music we know and love makes it a better experience."
One of the hosts, Roderick Benboe, said he was hoping to attract a diverse crowd. "Our audience is ranging from college students to older adults. We started the music range at early '90s up into current tracks that are hot right now. The music genres are mostly RnB and Hip Hop."
Although the event is designed to have good time, it also has a community aspect. Proceeds from the event are being donated to the local nonprofit Carter's Corner.
Jamaya Benbow, another host, explained the choice. "This local charity works with local aged youth, and we wanted to be a part of a positive aspect for the kids and all of those who are affected by the organization."
If you are planning on attending a trap bingo session in the future, be sure to remember that this is not your grandma's typical bingo night. Get up to speed with urban music from the last 30 years so you can be the one to yell out "Bingo!"
Get Top Stories Delivered Weekly
More thefamuanonline News Articles
Recent thefamuanonline News Articles
Discuss This Article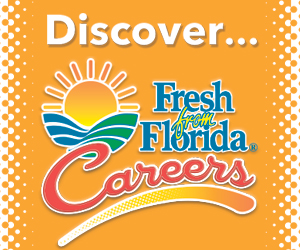 MOST POPULAR THEFAMUANONLINE
GET TOP STORIES DELIVERED WEEKLY
Students at FAMU have heard about the cutting edge eye technology employed by
LASIK Ft. Lauderdale
eye centers to help improve eyesight. For FAMU students passionate about science and the eye, read more about the top LASIK eye centers in South Florida.
RECENT THEFAMUANONLINE CLASSIFIEDS
HOUSING

JOBS

FOR SALE

TUTORS