Post Classifieds
All-American track star moves on to Track Magic Elite
By Victoria Goodson | Staff Reporter
On May 13, 2018
All American track star Kevon Manning, a former Florida A&M University athlete, has found a way to run professional track despite the many obstacles he has faced in his career.
Manning transferred to FAMU as a sophomore from Allen Community College in Iowa, Kansas. His main events are the 400 meter dash and 4x400 events. He has experience with running indoor and outdoor meets and his best times at Allen Community College were 49.4 seconds indoor and 48.5 outdoor in the 400 event. Even though the star athlete was doing well, helping the FAMU 4x4 team reach nationals in his second season, troubles began to surface.
Manning has had issues in the past relating to social media that continued to haunt him throughout his career.
In Junior College, he was suspended due to an incident that regarded improper use of his Snapchat. Trouble only continued at FAMU, where Manning got into trouble due to an incident related to social media. Neither Manning or his former coaches at FAMU wish to speak in detail about the incident.
"Stuff in the darkness came to light," according to Manning, and his scholarship was taken from him. Without his scholarship, Manning could not afford to run for FAMU any longer.
"This was the first time in eight years where I was not able to run in a outdoor season," said Manning. This was a very low point in Manning's career, however, Manning became familiar with the feeling of being prohibited from performing in a sport he loves ever since he got suspended in Junior College. This incident has forced Manning to transfer to another Division I university, and he has drawn interest from Georgia Tech University and Alabama A&M.
"I'm a spiritual person so I feel like after bad its always followed by good," said Manning. This statement became especially true for him when the Track Magic Elite recruited Manning via his DMs on his social media in March of this year. The source of most of Manning's troubles became the source of his next paycheck.
Track Magic Elite is an independent company that is predominantly supported by institutions in the United States and is exclusively made for African American athletes.
"Almost every institution in America, has a track pro magic platform." said Eric Speer, the head of the company. "I adopted Manning as a mentee from high school until Junior College while Manning dealt with hardships. Encountering a random gunshot wound while walking home and while dealing with the loneliness of having no support in his track and field career due to having no father."
Speer and Manning reunited after the track star stopped running for FAMU. Thanks to Speer, Manning will now run with Track Magic Elite where he will be traveling within the United States competing in different events with professional runners. He starts his paid career in May as an athlete and a brand representative.
"Always work hard, never let your circumstances or where you come from bring you down because the goal is to get out of where you came from," said Manning about this advice to other runners. "Not everyone is going to believe in you, not everybody is going to push you, there's probably going to be more people to bring you down than push you up. As long as you know what you are, and as long as you are pushing hard, the sky's the limit. Anybody can be beat in track, anybody can win, it's all about who wants it more."
Get Top Stories Delivered Weekly
More thefamuanonline News Articles
Recent thefamuanonline News Articles
Discuss This Article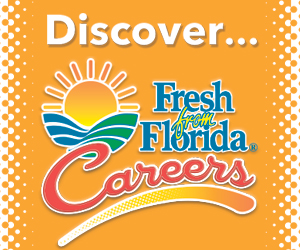 MOST POPULAR THEFAMUANONLINE
GET TOP STORIES DELIVERED WEEKLY
Students at FAMU have heard about the cutting edge eye technology employed by
LASIK Ft. Lauderdale
eye centers to help improve eyesight. For FAMU students passionate about science and the eye, read more about the top LASIK eye centers in South Florida.
RECENT THEFAMUANONLINE CLASSIFIEDS
HOUSING

JOBS

FOR SALE

TUTORS