Post Classifieds
Vegetarians in Tallahassee community to host annual VegFest
By Cyandra Younger | Staff Reporter
On March 20, 2018
To showcase local vegetarian and vegan options and how individuals can thrive on a plant-based lifestyle in Tallahassee, "TalVeg" will be hosting their fourth annual North Florida VegFest.
From 11 a.m. to 4 p.m. on March 17 at Cascades Park the Tallahassee Vegetarian Community, also known as "TalVeg," will have a plethora of activities and speakers to inform the community about vegetarianism.
The Tallahassee Vegetarian Community has been around for almost 10 years and organizes local meet-ups including potlucks, movie screenings, sanctuary volunteering, cooking demos, restaurant dinners and many more events.
"We wanted to teach people about the positive impact that a plant-based or vegan lifestyle can have on the environment, their health, and what it does to fight for animal welfare," said Nathalie Elsamara, who is one of the coordinators of VegFest. "We simply want to teach people how to live a more sustainable, healthy, and compassionate life."
VegFest is a free event that will feature live music, presentations, and yoga classes. The amphitheater will host live musical performances with special guest Derek Sanders (Mayday Parade) and Namaste Yoga will provide free yoga classes.
One of the many speakers includes Myriam Parham, who is a dietician, that will be speaking on dealing with diabetes while on a vegan diet. Anthony Collins will also be in attendance speaking on vegan activism.
There also will be cooking demonstrations with recipes that range from black-eyed pea patties to vegan sushi. Along with the cooking demonstrations, there will be free food samples at the welcome tent.
The festival will provide information and resources to help connect event-goers to local vegetarian and vegan businesses. There will be a variety of vendors ranging from restaurants with plant-based options to eco-friendly product vendors to local farmers and animal rescue groups.
Mesonyah Parrimon, a senior business student at Florida State University, expressed that she is interested in trying a plant-based lifestyle and is excited to attend the annual VegFest.
"I have always wanted to try the plant-based lifestyle out," Parrimon said. "It'll be great seeing demonstrations on different vegetarian and vegan recipes that'll help me make the switch to the vegetarian lifestyle."
There will also be activities that students can get involved with to get hands-on experience and learn more about plant-based living, which will include arts and crafts, and gardening demonstrations.
Florida State University senior economic student, Kierra Jenkins, said she is very excited for the upcoming VegFest.
"I am ready to meet individuals who live a plant-based lifestyle and hear their testimonies on how the lifestyle is working for them," Jenkins said. "I've heard and read testimonies on documentaries, but it's very exciting to actually meet people who made the change and hear their personal stories."
If you want to be involved with the North Florida VegFest or want more information on Tallahassee Vegetarian Community you can visit http://www.northfloridavegfest.com/
Get Top Stories Delivered Weekly
More thefamuanonline News Articles
Recent thefamuanonline News Articles
Discuss This Article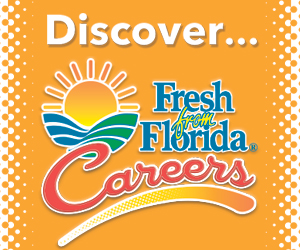 MOST POPULAR THEFAMUANONLINE
GET TOP STORIES DELIVERED WEEKLY
Students at FAMU have heard about the cutting edge eye technology employed by
LASIK Ft. Lauderdale
eye centers to help improve eyesight. For FAMU students passionate about science and the eye, read more about the top LASIK eye centers in South Florida.
RECENT THEFAMUANONLINE CLASSIFIEDS
HOUSING

JOBS

FOR SALE

TUTORS