Post Classifieds
Florida A&M baseball splits series with Alcorn State
By Jessica Gardner | Staff Reporter
On February 26, 2018
The Florida A&M Rattlers hosted the Alcorn State University Braves this weekend for a four-game series.
The Rattlers suffered a tough loss Friday night in the opening game of the series, 8-5. A bright spot of the evening was the performance on the mound by relief pitcher, Jamie Grant, who held the Braves to three scoreless innings.
Head Coach Jamey Shouppe was disappointed in the team's performance on Friday night.
"I thought our bats would really show up on Friday and they didn't. We didn't play very good baseball," Shouppe said.
The Rattlers came out Saturday, refreshed and refocused. They were able to bounce back and sweep the double header.
Senior slugger Dallas Oliver, spoke about the mental preparation coach Shouppe instilled within the team going into Saturday's games.
"He challenged us. He basically said, if you follow me and do what I say to do, we will win a lot more ball games," said Oliver.
The bats exploded in game two as the Rattlers defeated the Braves 21-4.
John Capra led the Rattlers at the plate, adding five runs and four runs batted in (RBI). A big game offensively for Octavien Moyer scoring his second home run of the season, finishing off with two runs and five RBIs. Junior transfer Brett Maxwell also had a great game offensively scoring two runs and four RBIs.
Contributing in a major way, both at the plate and on the mound Saturday was Dallas Oliver who earned his first win of the season. Oliver threw five innings, giving up four earned runs while striking out five. A stellar performance offensively as well, going 3 for 3 at the plate with three RBIs.
Oliver spoke about his mindset at the plate and on the mound on Saturday.
"My mindset is the same every day, it's see the ball and square it up, it will eventually go somewhere," said Oliver. "With pitching I just know if I pitch strikes, and I keep four runs or lower, in the amount of innings I pitch, we have a chance to win because our offense as a team is really good."
The Rattlers were able to keep the momentum going in game three, coming out on top, 11-3.
Continuing his hot bat, John Capra led the Rattlers at the plate in game 3, with three runs and two RBIs.
"They were giving me good pitches to hit and I was putting good swings on them. They gave me exactly what I was looking for and that is all I could ask," Capra said in regard to his performance at the plate on Saturday.
Junior pitcher Chandellor Benton earned the win for the Rattlers, throwing four innings, giving up only one earned run.
In game four the Rattlers fell short 7-2, splitting the weekend series with the Braves.
"We got a long way to go as a baseball team. I still think the future is bright for us, but we got a long way to go. We'll continue to work hard," Shouppe said after Sunday's loss.
The Rattlers hope to bounce back tomorrow in their midweek series against Florida International University.
Get Top Stories Delivered Weekly
More thefamuanonline News Articles
Recent thefamuanonline News Articles
Discuss This Article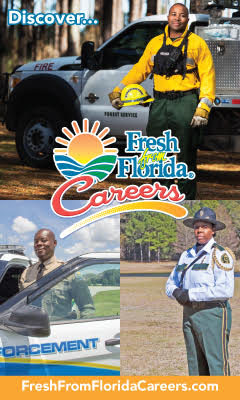 MOST POPULAR THEFAMUANONLINE
GET TOP STORIES DELIVERED WEEKLY
Students at FAMU have heard about the cutting edge eye technology employed by
LASIK Ft. Lauderdale
eye centers to help improve eyesight. For FAMU students passionate about science and the eye, read more about the top LASIK eye centers in South Florida.
RECENT THEFAMUANONLINE CLASSIFIEDS
HOUSING

JOBS

FOR SALE

TUTORS