Post Classifieds
Alumni lobby lawmakers for funding for FAMU
By Breannah Evora | Staff Reporter
On February 25, 2018
After receiving word that funding for Florida A&M's planned Center for Access and Student Success (CASS) project was in jeopardy, the FAMU National Alumni Association and students have stepped in to lobby lawmakers at the Capitol.
The NAA left messages for state senators in their surrounding areas proposing that this project has been funded with $15 million for the past three years. Missing a year of funding, argues NAA President Lt. Col. Gregory Clark, would result in increased construction costs.
The center will be constructed by Ajax Building Corporation and completed by 2019, located just north of Gaither Gymnasium on Wahnish Way. Its status in the annual state budget — due to be completed by March 8 — will updated in the coming days.
FAMU's legislative budget request also includes $1.5 million for Crestview, $1.2 million for Brooksville and $4.85 million for Infrastructure Central Plant Improvement.
FAMU alumni and students have ben pressing lawmakers on th eimportance of these projects for FAMU's continued growth.
"Certainly I think the cause from the alumni and the support of even the students that were calling made a difference. And to get it out of committee at a unanimous basis is very good. Now we go to the floor of the House and I feel pretty good that it will get out of there, I really do," Clark said.
When asked how he felt about how the alumni can get more involved as the budget process enters its final two weeks, he said,
"The main thing is to call the respective legislators. We have a government affairs network with the FAMU National Alumni Association, and they have done a lot of legwork, while the respective legislators and their home stations so you know, it should work out well. We want to continue to call and we want to continue to make sure FAMU is at the forefront. I think they will get the job done.
"Without funding, it will delay the building of the Center for Access and Student Success building, I mean we need this building, we need to give the students some where to go, finical aid, admissions and we will go back to our lobbyist to see if we can get it funded because it will certainly slow down our progress in building that building."
Many FAMU NAA members want to contribute to the growth of FAMU's student project, according to member Dwanna Hill.
"We have the power to help the students and with my children attending the university I want to assure my children's children's futures at the university in advance," Hill said. "We must take action to make a difference. And we must do it together."
Get Top Stories Delivered Weekly
More thefamuanonline News Articles
Recent thefamuanonline News Articles
Discuss This Article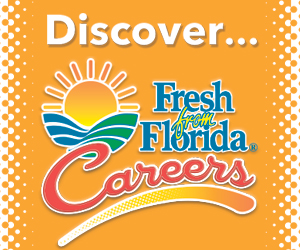 MOST POPULAR THEFAMUANONLINE
GET TOP STORIES DELIVERED WEEKLY
Students at FAMU have heard about the cutting edge eye technology employed by
LASIK Ft. Lauderdale
eye centers to help improve eyesight. For FAMU students passionate about science and the eye, read more about the top LASIK eye centers in South Florida.
RECENT THEFAMUANONLINE CLASSIFIEDS
HOUSING

JOBS

FOR SALE

TUTORS