Post Classifieds
Missing person identified at Cascades Park
By Christina Hunter | Staff writer
On February 11, 2018
A body found Monday, Jan. 15 in Tallahassee, Florida has been identified. According to police, the patrol officers were responding to a call at Carter Howell Strong Park at 10 a.m. when the body was discovered.
The body was identified as 53-year-old, Thomas Clifford Clark. He was found dead upon arrival.
Clark had been missing since late Dec. 2017 and was last seen on 2000 block of Midyette Road.
"He had a heart for the Lord, he loved the Lord and he loved music. He liked people. He had people around because he always had people laughing. He was a people person an outgoing kind of guy," said Derek Steele, an outreach pastor at Restoration Place Church and friend of Clark.
"When I just think of him I smile because he's just a wonderful and beautiful person. His older brother and myself were best friends. The best friend I ever had in life," Steele said.
"So, he was always tagging around with us. He wanted to tag and hang with us you know as a little kid. He was just a delightful young man very smart very talented, gifted musically," continued Steele.
Clark's family had recently been putting up missing person fliers around the area before the body was discovered.
Michael Nick, a worker for the City of Tallahassee, was one of the first witness' who discovered the body.
"We got to the park around 9:30 or 10 when we stopped to see if the trash cans are full and everything and we kept rolling. The guy driving our truck stopped and he was like, 'What is that?'" Nick said.
"He stopped and got out and came back and said 'I think I saw a body.' I got out and was like, 'yeah that's a body with dreads and everything'," continued Nick.
At first, Nick and his coworkers were unsure if the body was real, "There are people that go there every day, so we asked them before we call the cops to see if it's an actual body and they came and said, "yea it's an actual body," so we just called the cops."
On the cause of death or if foul play was involved, Officer Rochelle Denmark of the Tallahassee Police Department stated, 'There is no new information besides what has already been released."
Get Top Stories Delivered Weekly
More thefamuanonline News Articles
Recent thefamuanonline News Articles
Discuss This Article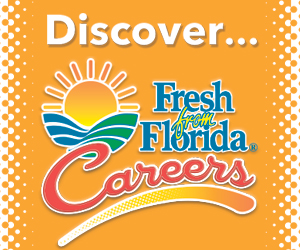 MOST POPULAR THEFAMUANONLINE
GET TOP STORIES DELIVERED WEEKLY
Students at FAMU have heard about the cutting edge eye technology employed by
LASIK Ft. Lauderdale
eye centers to help improve eyesight. For FAMU students passionate about science and the eye, read more about the top LASIK eye centers in South Florida.
RECENT THEFAMUANONLINE CLASSIFIEDS
HOUSING

JOBS

FOR SALE

TUTORS