Post Classifieds
Lady Rattlers are playing. Where are the fans?
By Kristian Thomas
On February 1, 2018
It's basketball season on the highest of seven hills but the chill from the outside seems to have made it into the Al Lawson Center.
Sadly, this chill has been the norm for the FAMU women's basketball team. It's been a challenge to get the student body to come support their "Lady Rattlers."
With five home games already this season, there has been low support from the student body.
According to the attendance summary given by the sports information department, on average about 494 fans attend the women's games. To some players it doesn't look like half of 494.
To add injury to insult, sometimes as many 2,000 fans will file in after the Lady Rattlers' game to watch the FAMU men complete the doubleheader.
"I think a maximum of 15 to 20 people show up to our games. In the first half, we don't have any fans," said Enecur "E" Yurdakul, a senior Lady Rattler from Turkey.
Although the team would love to see more support from the student body, the student body wants to be more aware of what's happening with the team.
Marvin Rolle, a freshman music industry student, suggests more promotion of the team's games and activities.
"Any source that will get everybody informed about the games will be beneficial because I don't know when the games are," said Rolle.
Chrisduena Taylor, a transfer student from Florida Atlantic University, thinks it's simply the sports culture at FAMU that's to blame for low attendance.
"The difference between sports culture here and at FAU is that the student body at FAU takes sports more seriously," said Taylor.
Taylor's point may hold some weight as Yurdakul notices at difference in attendance at away games.
"I see more help from opposing university's attendance of students and fans. They are getting way more people compared to us, because they care more," said Yurdakul.
Statistically this holds true as documents show on average 1,922 fans attending at away games in support of their home teams. Compared to FAMU's average of 494, there is clearly something off about that.
We must also recognize that women's games don't have the fanfare that the men do. The famous Marching 100 normally plays at men's games and the cheerleaders turn up for the men's games in full force.
The entertainment aspect of the game draws more people out. Most Rattlers can attest to this as they may buy a ticket to the Homecoming game during football season, solely to hear the band at the halftime show.
Better promotion of the Lady Rattlers could get more people in the seats. "They can promote our team on campus with more radio and television spots to invite people to the games," said Yurdakul.
Until then Yurdakul would like to invite you herself: "Come to the games and support your Lady Rattlers. We are lit! We play way better when there's more people encouraging and cheering us on. People need to pay more attention to us and give us the respect and support we deserve. This starts with you attending and watching more games or events."
The next home game for the Lady Rattlers is at 4 p.m. Saturday, Feb. 10.
Get Top Stories Delivered Weekly
More thefamuanonline News Articles
Recent thefamuanonline News Articles
Discuss This Article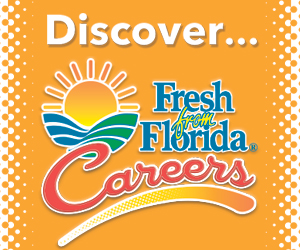 MOST POPULAR THEFAMUANONLINE
GET TOP STORIES DELIVERED WEEKLY
Students at FAMU have heard about the cutting edge eye technology employed by
LASIK Ft. Lauderdale
eye centers to help improve eyesight. For FAMU students passionate about science and the eye, read more about the top LASIK eye centers in South Florida.
RECENT THEFAMUANONLINE CLASSIFIEDS
HOUSING

JOBS

FOR SALE

TUTORS