Post Classifieds
Student Senate meeting sheds light on campus issues
By Aleya Bradley
On January 23, 2018
On Monday, the Senate chambers of Florida A&M University was filled with students preparing to address an anonymous letter sent from a student with pressing concerns.
The emotional letter was sent to the members of the 47th Student Senate via email with a subject line titled, "Enough is enough." The student went on to explain why they were upset about the issues happening in our student senate and on FAMU's campus.
Included in the email was also a list of things the student saw as issues as well suggestions called, "Our Demands". The list included "Whose call it was to change from Star Metro to Venom?", "A copy of the current president's contract.", "An open ballot at the beginning of every semester to state our students' wants and needs.", and "A vote on the catering company that will supply meal plans."
Kenidee Webster, a junior business administration student and former Senate president, took to the mic to express how she felt regarding the issues at hand.
"I am very disgruntled about the culture of our student body," Webster said. "The system is about to fall... There are a lot of people barking at this point. We need more institutional support.
Webster felt as if the student body needed to get in touch with one another to avoid the persisting issue of many things being swept under the rug. She felt should be more discussion on transportation, housing, and the upkeep of the university.
"We have to talk about them. If we don't talk about them things will continue to get worse."
Students were in a agreement with Webster as she left the podium.
"Although I do not necessarily agree with everything in the letter, I agree with the things Kenidee spoke on," said Shania Samuel, a junior psychology student.
"I do feel as if there needs to be a change on our campus and that change starts with the student body. I wish it didn't take anonymous emails or letters for the students to speak out on."
Taylor Harris, a second year graduate student in occupational health and former member of the student senate, felt as if the email was dramatic but very accurate when it came to the concerns that were stated.
"The senate was very dismissive to the complaints just because of how the email was kind of presented. I do feel like it could have been done in a different way where it wasn't misinterpreted with all of the emotions that were involved in it. At the same time that passion should have been read through to understand that this person is passionate about our university," said Harris.
Harris is also a member of Alpha Kappa Alpha Sorority, Incorporated, and had a few questions regarding where the donation her sorority made during homecoming went to.
"I do want to know where the money that we graciously donated is. To know that the money is not be accounted for is disheartening to me," said Harris.
Students left the meeting still conversing about the email and wishing that the person would come to light.
Get Top Stories Delivered Weekly
More thefamuanonline News Articles
Recent thefamuanonline News Articles
Discuss This Article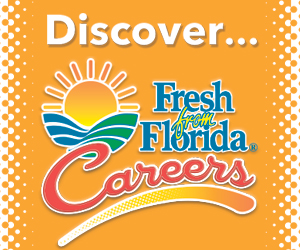 MOST POPULAR THEFAMUANONLINE
GET TOP STORIES DELIVERED WEEKLY
Students at FAMU have heard about the cutting edge eye technology employed by
LASIK Ft. Lauderdale
eye centers to help improve eyesight. For FAMU students passionate about science and the eye, read more about the top LASIK eye centers in South Florida.
RECENT THEFAMUANONLINE CLASSIFIEDS
HOUSING

JOBS

FOR SALE

TUTORS