Post Classifieds
To be or not to be a Nacirema Society member
By Kaiyah Clarke | Staff Writer
On November 3, 2017
The FAMU's Essential Theatre hosted The Nacirema Society Requests the Honor of Your Presence at a Celebration of Their First 100 Years (The Nacirema Society) by Pearl Cleage as the season's opener.
The Nacirema Society served as the FAMU's Essential Theatre season opener. The production was directed by FAMU alumna, T'Keyah Crystal Keymah. Keymah is best known for her role as Tanya Baxter on the television show That's So Raven.
The Nacirema Society takes a look at an African-American family from Alabama that holds tradition and wealth in the upmost regard during 1964.
When Gracie Dunbar does not accept the life long tradition that her grandmother, Grace Dunbar, has waited her entire life, things begin to spiral out of control.
As the undertone of class status is questioned and the lies mount, Grace Dunbar eventually gives in to the inevitable change of the times and learns to let go of pride when it comes to friends and family.
Jewelisa Fagg is a third-year theatre performance student that plays the role of Gracie Dunbar.
"My character Gracie Dunbar grew up in this society with hopes of becoming a writer. She politely shuns her grandmother's desire for her to marry family friend Bobby Green and sets out to achieve her dream career instead, defying legacy," Fagg said.
Fagg gave her synopsis of The Nacirema Society through her character Gracie Dunbar and said that class, culture, education, and refinement is a social construct that is in the play.
"One thing that struck me was the play's name. 'Nacirema' is 'American' spelled backwards. Could The Nacirema Society represent prosperity and wealth for blacks? Maybe she [Pearl Cleage] wanted to portray black people during this time," Fagg said.
There are three main scenes that remain at the forefront for the stage – Dunbar's living room, a library, and Dunbar's former maid's kitchen area. These areas serve as the primary scenery for The Nacirema Society.
The sound operator for the show was Chelsea Maloney, who is a third-year theatre performance student.
"It was very successful and a great learning experience. Everyone worked well together and we were able to help with assisting the full process of the show," Maloney said.
The melodic transitions were the responsibilities of both the actors and Maloney.
The audience would have never guess that there was a sound system dictating when a sound played or ended.
Fourth-year theatre performance student Jessica Allen plays the role of Grace Dunbar and implemented her connectedness seen in Nacirema Society.
"I begin with the play and the character analysis. I then move into meditation, prayer to God and ask for an open mind and spirit and clarification of the character. After that, I practice 'being' as that character. Thinking. Breathing. Listening. Speaking. Seeing as that character," Allen said.
The Nacirema Society gave black people a different perspective during tough times, but the "soap opera" of a play gave FAMU one more spectacular event to look forward to.
"We welcome everyone to come and enter these spaces and worlds with us. Skeleton Crew is coming up, look out for Sing On, Ms. Griot, which will be right around the corner from the spring production of From the Mississippi Delta," Allen said.
The Nacirema Society was shown on Oct. 25 through 29 in the Charles Winter Wood Theatre.
Get Top Stories Delivered Weekly
More thefamuanonline News Articles
Recent thefamuanonline News Articles
Discuss This Article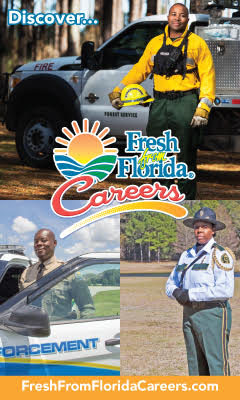 MOST POPULAR THEFAMUANONLINE
GET TOP STORIES DELIVERED WEEKLY
Students at FAMU have heard about the cutting edge eye technology employed by
LASIK Ft. Lauderdale
eye centers to help improve eyesight. For FAMU students passionate about science and the eye, read more about the top LASIK eye centers in South Florida.
RECENT THEFAMUANONLINE CLASSIFIEDS
HOUSING

JOBS

FOR SALE

TUTORS