Post Classifieds
FAMU v. Arkansas
Too much to handle
By Avery Jacobs | Sports Editor
On September 26, 2017
Florida A & M went into Thursday night's football game against Arkansas looking to get a win against an SEC opponent for the first time in decades, but instead they encountered something different.
Head coach Alex Wood might want to have a conversation with equipment managers about the jerseys the team wore during the game. The Rattlers received a violation before the opening kickoff for playing in illegal uniforms.
NCAA rule 1-4.5-b states that the numbers on the uniforms must contrast with the jersey, even if the digits have visible borders. The resulting penalty cost them a deduction of a timeout each quarter.
After just beating Texas Southern 29-7 last week in the season opener at the Jake Gaither Classic, the Rattlers didn't have high expectations going up against Arkansas in this match-up. According to an interview with the Tallahassee Democrat, Athletic Director Milton Overton Jr. said that the game was worth up to $75,000.
The Arkansas game was the program's second time facing an SEC opponent. The last time was in 2003 when they played the Florida Gators. During that game they were exposed on both sides of the ball, and lost 63-3.
Wood should be used to Arkansas given his previous experience with the team's coaching staff. He served as its quarterbacks coach in 2006 and 2007, with Houston Nut as the head coach.
But that didn't seem to matter when the Rattlers couldn't strike back. They lost to the Razorbacks' 49-7. The Rattlers' defense was out-matched, and their offense couldn't stay on the field long enough to give the defense a breather.
Hopefully, that won't be a problem moving forward in the MEAC.
Quarterback Jakaris Wilson voiced his opinion after the game in a press conference. When asked asked how will FAMU football hold up moving forward he said,
"I feel like we can play with anybody, that's SEC, ACC, MEAC, it doesn't matter. We're going to go out, play hard and bust them in the mouth."
The offense, on the other hand, seemed to not click as well as they normally do when Vincent Jefferies is in the game versus when Ryan Stanley is in the game. Stanley was on the sideline due to a potential toe injury.
Jefferies still held his weight by completing 14 of his 27 passes for 95 yards with 1 touchdown.
Razorbacks' Austin Allen put on one of his best performances of the season. He showed off his arm as he finished with a 73.7% completion rate. Allen also threw 135 yards in just 14 of his 19 passes, adding 1 touchdown and an interception.
Nigel Lawrence, a third year School of Business and Industry student, who has been a fan since arriving at FAMU, explains what he feels the football team can accomplish this year.
"It's no telling what's in store for our football team moving forward," he said, "but I have high hopes that they can finish close to the top in the MEAC conference games this year."
The Rattlers have a bye week and will rest up to prepare for the Tennessee State Tigers at the Tampa Classic on Saturday Sept. 16 at 6:00 p.m.
Get Top Stories Delivered Weekly
More thefamuanonline News Articles
Recent thefamuanonline News Articles
Discuss This Article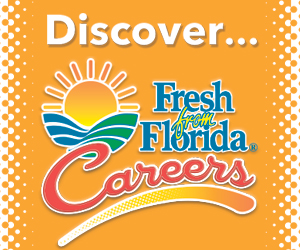 MOST POPULAR THEFAMUANONLINE
GET TOP STORIES DELIVERED WEEKLY
Students at FAMU have heard about the cutting edge eye technology employed by
LASIK Ft. Lauderdale
eye centers to help improve eyesight. For FAMU students passionate about science and the eye, read more about the top LASIK eye centers in South Florida.
RECENT THEFAMUANONLINE CLASSIFIEDS
HOUSING

JOBS

FOR SALE

TUTORS