Post Classifieds
Rattlers lose In the Opening Round of the MEAC Tournament
By Avery Jacobs | Sports Editor
On March 20, 2017
The Florida A&M University men's basketball team came up short in a crucial match-up game against South Carolina State University in the opening round of the 2017 MEAC basketball tournament, which featured 13 teams held at the Scope Arena in Norfolk, Va.
The Rattlers came out a little slow as they were down by more than 10 points before the end of the first half before losing 82-78, but with the help of Desmond Williams, and his impressive 23 points going 8-of-14 shooting from the field and 7-of-8 from the free throw line they were able to mount their way back.
Marcus Barham also poured in 14 points going 4-of-11 shooting from the field, while Justin Ravenel chipped in his 12 points; two of his baskets being three pointers in the clutches moments to help bring his team back.
Three pointers were definitely a big factor in this game as both teams shot exceptionally well from behind the arc, but obviously SCSU won this factor of the game as the Bulldogs shot .500 from the arc (13-of-26).
Shooting guard Edward Stephens lit up the entire gym, making six three-pointers in just 11 tries; and ending the game with a game high of 24 points. Greg Mortimer also shot well making 4-of-5 three pointers, and finishing the game with 20 points.
Head coach Byron Samuels is the first FAMU men's basketball coach to bring the Rattlers back to the MEAC tournament since the 2013 season under former head coach Clemon Johnson, due to NCAA sanctions.
With the team moving forward and the past behind them, losing in the opening round of the tournament was not what the coaching staff envisioned as tears fled their eyes after the game in the locker room.
"Hold your heads up guys I want to thank you for everything you've done this season; I really didn't prepare for a loss so it's not much I can say, but I believe in you guys and I am going to continue to believe in you guys and this program" Samuels said.
Being back in the mix with a shot at the championship is what we have been waiting on all year.
"We've been talking about the little things all year, and because of it we have been losing by this margin all season; and if we want to win those little things have to be cleaned up in our offense going into the off-season Derrick Dandridge added.
After being asked if he felt good about his play on the court with 23 points that he contributed towards his team, Williams expressed his thoughts.
"I really don't know how to answer that question, because I would rather have 2 points with a "W" than 23 points and a loss; so I could care less about points right now. But one thing I can say is that I enjoyed my time up here, this was my first time competing in this tournament I wish it could have ended better; but now it's time to prepare and work on my game in this off-season."
Samuels said that he is proud of his guys no matter what and that they will be ready to compete again next year.
"I'm proud of my guys. I felt that they fought hard and that's really all I can as for as a coach. The majority of the time I played two freshman, two sophomores and one junior and no matter the disadvantage of the other team having more experienced they still battled hard and shot the ball extremely well. Now we have to regroup and prepare ourselves for next year."
Get Top Stories Delivered Weekly
More thefamuanonline News Articles
Recent thefamuanonline News Articles
Discuss This Article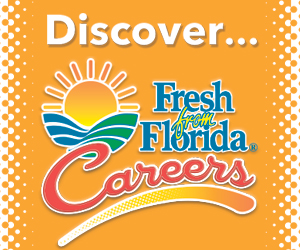 MOST POPULAR THEFAMUANONLINE
GET TOP STORIES DELIVERED WEEKLY
Students at FAMU have heard about the cutting edge eye technology employed by
LASIK Ft. Lauderdale
eye centers to help improve eyesight. For FAMU students passionate about science and the eye, read more about the top LASIK eye centers in South Florida.
RECENT THEFAMUANONLINE CLASSIFIEDS
HOUSING

JOBS

FOR SALE

TUTORS