Post Classifieds
From Opa Locka to FAMU, and Beyond
Dr. Kawachi Clemons
By Nathan Vinson | Senior Writer
On March 15, 2017
All heroes do not wear capes, and sometimes those heroes do not even know that they are indeed a hero. Meet Dr. Kawachi Clemons.
Born in Opa-Locka, FL, now known as Miami Gardens, Clemons interest in music was first fostered by his father, who played the saxophone and the clarinet. After graduating from high school, he decided to attend Florida A&M University, where he graduated Cum Laude with a Bachelors of Science degree in Music Education in 1998. Clemons then decided to move back to South Florida to attend Florida International University, earning a Masters of Music in one of the university's newest programs at the time, Performing Arts Management.
"The program was in collaboration with Walt Disney Entertainment," said Clemons. "That was one of the biggest draws to pursue that degree program."
During his time as a grad student, Dr. Clemons got the opportunity to do work behind-the-scenes on the Super Bowl XXXIII Halftime Show, piquing his interest in the production aspect of entertainment. Through a series of connections, he was able to follow this passion by invitation to work production at the 71st annual Academy Awards.
After completing an internship with the Walt Disney company, Clemons turned down a chance to fully immerse himself into major Hollywood productions to pursue his purpose in music education. He taught at FIU for two years before receiving an opportunity to work at North Carolina Central University as assistant director of the university's band.
Clemons soon began working with former FAMU President Dr. James Ammons, who was the Chancellor of NCCU at the time, on various projects surrounding hip-hop music in academia.
"We had a number of events [including]: a series of hip-hop summits, an 'Artists in Residence' program, and even offered a degree in music industry," Clemons said.
He received the Ph.D. in education from the University of North Carolina at Chapel Hill, where he taught courses in Arts Education, before heading back to his alma mater FAMU to work as an Assistant Professor of Music in 2008.
During his time at FAMU, Dr. Clemons served as the Director of the Institute for Research in Music and Entertainment Industry Studies, Associate Professor of Music, and Interim Chair and permanent Chair of the Music Department.
One of his biggest accomplishments is developing and creating the Music Industry program that is so widely known around FAMU today. Clemons strived to create a holistic and all-encompassing view of the music industry for students to be well-prepared in their post-collegiate endeavors.
Albeit his various titles and positions, Clemons's first priority has been, is, and will always be the students.
"It was never about me; it was always about the students," Clemons said. "My goal is to have the most impact in where I am, in whatever capacity."
Dr. Clemons certainly served FAMU in multiple capacities outside of the music department. He spearheaded a unique pathway to the MBA degree offered by the School of Business & Industry through the Music Industry program, and even helped secure office spaces and two production studios in the School of Journalism of Graphic Communication for the Producer-In-Residence initiative.
Sadly, Dr. Clemons has left his Associate Dean of Academic Affairs position at FAMU and will now serve as the Assistant to the Provost at Virginia State University, where he will, among other things, help oversee, create, and update academic policies for VSU students.
In his heart of hearts, however, teaching others will always be his true purpose.
"I've always had a passion for education. My philosophy of education is that it's a lifelong process of discovery. I've always been about the business of educating, in traditional and non-traditional classroom settings," Clemons said. "I think that wherever I am, the educator in me is always there. Teaching is always there, because it's a part of who I am and what I do."
And when one selflessly follows their purpose in service of others, that is the true definition of a hero.
Student Testimonials:
"In 2012, Dr. Clemons asked me how I felt about putting together a team to create an album of my own because him and one of his colleagues thought I was talented enough to go somewhere. If it wasn't for them, I probably wouldn't still be pursuing a career in singing today." –Honesty Brennan, BS, Music Industry '13 Graduate
"The Music Industry program is effective in that it provides students the opportunity to develop their creativity. Personally, he allowed me to arrange and design live shows and compose, write, and record my own original songs. He did this to show his studies that the best way to get something done is to do it. To this day, I've gotten opportunities because of those demos that I did five years ago. Dr. Clemons's legacy to the department of music is important because he encouraged not only the faculty, but the students to look beyond the stereotypes of what is considered to be "traditional" music education." –Brandon Cunningham, BS, Business Administration '11 Graduate & BS, Music Industry '14 Graduate
"If it had not been for Dr. Clemons revolutionizing the music curriculum, I most likely would not have attended FAMU. Professor Clemons implemented the curriculum and education of advanced performing arts schools found in areas such as ATL, LA and NY right here in my hometown; the city of Tallahassee, FL. For that, I am forever grateful."
-Donarah Sheppard, Junior, Music Industry Student
"Dr. Clemons is an extremely friendly, helpful, involved and amazing professor. He gives it his all when teaching and makes you want to work at your highest potential. He dives in and really listens to your concerns and pulls out your positive and strong points to allow you to grow not only a student but as a person. Dr. Clemons watched me grow as a student and young professional from my freshman year to now. He is a professor that I can always count on and has opened doors for me to build relationships, gain professional skills with not only with music courses but networking in general for my career aspirations and made my experience at Florida A&M University extremely fun and positive."
-Paige Moore, BS, Broadcast Journalism Fall '13 Graduate
"Let me be absolutely clear about this. I WOULD NOT BE WHERE I AM TODAY if it were not for Dr. Clemons bringing the music industry program to the department of music. I started as a failing civil engineering student, and the moment that I heard there was a new program in development. I immediately switched my course of study and became one of the top students in his institute. Dr. Clemons is a FAMU legend, and I often wonder if some of the students and staff members realize how many lives he impacted, and how he improved the department for the better. look at the numbers, if im correct the majority of the music students are music industry students."
-Isaac Carter, BS, Music Industry Fall '13 Graduate
"Dr. Clemons is extremely important to the legacy of the Department of Music at FAMU. My first interaction with Dr. Clemons was on the Lyceum Committee. This committee was designed to bring professional arts to FAMU's campus. At the time, I believe he explained the music industry curriculum was in the final stages and would be going up for approval soon. I was interested from day one because I wasn't aware such degree even existed. This curriculum was his vision and has attracted and produced music industry professionals, helped create an additional recruitment ensemble for the department, and has attracted notable music industry personnel to the college; including FAMU alumnus Nina Packer of Young Money Records and Christopher "Play" Martin of Kid N' Play."
-Bernard Jackson, Senior, Music Industry Student
Get Top Stories Delivered Weekly
More thefamuanonline News Articles
Recent thefamuanonline News Articles
Discuss This Article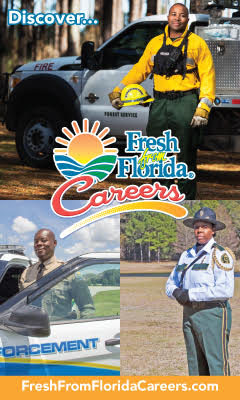 MOST POPULAR THEFAMUANONLINE
GET TOP STORIES DELIVERED WEEKLY
Students at FAMU have heard about the cutting edge eye technology employed by
LASIK Ft. Lauderdale
eye centers to help improve eyesight. For FAMU students passionate about science and the eye, read more about the top LASIK eye centers in South Florida.
RECENT THEFAMUANONLINE CLASSIFIEDS
HOUSING

JOBS

FOR SALE

TUTORS