Post Classifieds
Rattlers return to the hill
By Isis Climes
On February 26, 2017
Returning back to school is no easy task, but that did not stop Danielle Wilcox. At the age of 52, Wilcox returned back to Florida A&M University to finish her education. The Jacksonville native first attended "The Hill" in 1982.
In her senior year, Wilcox was forced to put her schooling on halt because she had a child on the way. Her family and friends were very supportive and accepting of her decision to put school on the backburner as she raised her son, who is now an accomplished Jazz trombone soloist in New York City on "The Late Night Show with Stephen Colbert."
After raising her son, Wilcox decided that she wanted to finish her education. When asked why she chose to return back to FAMU, when she had other choices presented in front of her, she explained the importance to finish what she had started.
"Because I dedicated my life here and put in so much time and thought it was only appropriate to finish it."
Wilcox jokingly stated that coming back to college was equivalent to " having a baby." She added, "I had a very strong will to come back and do this again at age 52, but I like the challenge."
Wilcox said the troubles she faces as a student again is keeping up with the new day-and-age. "It seems more of a challenge since everything is fast-paced and technology is everywhere. I didn't come to school with all of this technology and I'm trying to keep up with folks."
Considering her age, more obstacles are added to Wilcox's plate. The age gap between Wilcox and the students in her classes initially made it hard for her to make friends and she admitted to being scared to engage with others.
Soon her fear faded away as students became more receptive to her laid-back personality. Although when it comes to her professors, it is another story.
"I feel the professors are challenged more because I'm older and I sense it, but I'm trying to humble myself to make them feel more comfortable," said Wilcox.
Now that she is back, Wilcox is majoring in Interdisciplinary Studies Concentration in Education with a minor in music. When she is not nose deep in books, her hobbies consist of music education, giving private music lessons to current band members, and performing for events.
Wilcox's perspective on FAMU then, compared to now is how much the university has progressed. "The school has grown and is more conducive, it has finally caught up with the times."
Speaking of progress, the Marching 100 has had major development since Wilcox was last on the scene. When Wilcox first attended FAMU in the 1980s, the Marching 100 was 217 strong. Yet, with so many band members, there were very few girls on the squad. Out of the 217 members there were only 13 girls, three of them upperclassmen and 10 freshmen, including Wilcox who played the clarinet and piano.
Wilcox's father pushed her to be a part of the Marching 100 and, at first, she thought her dad was crazy for even thinking she had a chance to be involved with them. Her biggest fear was of not being accepted since the field was male-dominated. She forever thanks her father for pushing her to join because if it was not for him she would not have become one of the first 20 girls to have been a part of the Marching 100.
"I am happy to be a part of the change and see more women in the band. Before we know it, we'll have a female drum major," said Wilcox.
Wilcox soon joined Tau Beta Sigma National Honorary Band Sorority (currently off the yard) in the Spring of 1983 and is a lifetime member.
"I hope Tau Beta comes back soon to serve the band program to its fullest potential," said Wilcox.
Wilcox plans to graduate in the Fall of 2017.
Another fellow rattler returned to the scene. Tatyana Howard who will graduate in the 2021 expressed her viewpoint on FAMU. "Over the years I have met a lot of people and gained a greater understanding of different cultures and the different communities surrounding us."
Howard, a Pre-pharmacy major said that her biggest problem is financial aid, "One of my biggest troubles is Financial Aid and getting my loans to pay for half of my classes."
Richardson and Jackson are just two of the workers here at FAMU who look over the criteria for those eligible to become a returning student.
Get Top Stories Delivered Weekly
More thefamuanonline News Articles
Recent thefamuanonline News Articles
Discuss This Article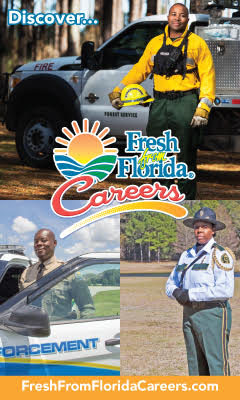 MOST POPULAR THEFAMUANONLINE
GET TOP STORIES DELIVERED WEEKLY
Students at FAMU have heard about the cutting edge eye technology employed by
LASIK Ft. Lauderdale
eye centers to help improve eyesight. For FAMU students passionate about science and the eye, read more about the top LASIK eye centers in South Florida.
RECENT THEFAMUANONLINE CLASSIFIEDS
HOUSING

JOBS

FOR SALE

TUTORS