Post Classifieds
J-School Journals Presents New Student Narrative Features
By LaCrai Mitchell | News 20 Online Editor
On October 10, 2015
For nearly 10 years, students in the Florida A&M University School of Journalism & Graphic Communications have made a home for aspiring narrative feature storytellers. A place where some of the most talented student journalists and filmmakers have worked with fellow students to produce riveting stories that cover a variety of topics. A showcase, where the top student producers, best videographers and most-skilled student public relations practitioners, all work together to create something. J-School Journals. The real-life-stories of real-life people on one big stage.
This semester, J-School Journals will showcase multimedia projects and full-length 15-minute pieces. The feature topics range from childhood hunger and housing segregation, to African-American women role models in today's society and the demise of young African-American men within the justice system. Throughout the semester, the trailers for the Fall 2015 narrative features and multimedia projects will be posted. Don't forget to come to J-School Journals to see the full-length features. The showcase will be held on Saturday, Dec. 5, 2015 at 1 PM in the Lee Hall Auditorium on the campus of Florida A&M University. Lee Hall Auditorium is located at 1601 S. Martin Luther King Jr. Blvd, Tallahassee, FL 32301.
The Zip Code Divide
The Zip Code Divide is a mini-documentary that begins to explore the history of housing segregation in the United States and its lasting effects on the country. The piece takes a look at what the 1968 Fair Housing Act is and how the lack of its enforcement may directly correlate with socioeconomic issues of today. This mini-documentary is the first part to a three-part multimedia project that includes a podcast and an online article.
New Shade
From explicit music lyrics and provocative music videos, to controversial television roles and Instagram models, it's common to see African-American women portrayed negatively in the media. New Shade explores whether these negative portrayals impact how society treats these women.
In the Spring of 2015, four student-produced pieces were screened in J-School Journals. The 15-minute documentaries took an in-depth look on important socioeconomic issues, life-threatening illnesses, the role of race in today's society and sports history. Below are the trailers for the four narrative features selected in Spring 2015 and if you'd like to see the full documentaries, the links are included.
The Redzone: State of HBCU Sports
The Redzone is a narrative feature that

examines and brings to light, the continuing struggle that HBCUs have within their athletic programs.

You can view the full documentary at: https://www.youtube.com/watch?v=dfKdKtZlpyI
Trapped: The Restricted American Dream
Trapped is a narrative feature that explores the plight of millions of Americans, who find themselves stuck in low-income neighborhoods with limited options because of various factors that include: education and financial hardships. You can view the full documentary at: https://youtu.be/CWVGP0kvT6k
Returned to Sender
Return to Sender is a narrative feature that focuses on letters that African-American fathers (Tracy Martin & Life Malcolm) have written to their sons. You can view the full documentary at: https://www.youtube.com/watch?v=_fWl5EIc8Sk
Stage 5
Get Top Stories Delivered Weekly
More thefamuanonline News Articles
Recent thefamuanonline News Articles
Discuss This Article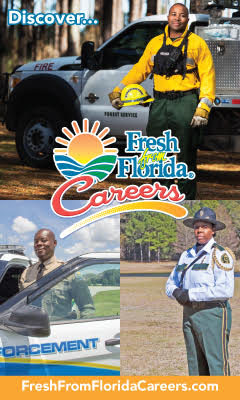 MOST POPULAR THEFAMUANONLINE
GET TOP STORIES DELIVERED WEEKLY
Students at FAMU have heard about the cutting edge eye technology employed by
LASIK Ft. Lauderdale
eye centers to help improve eyesight. For FAMU students passionate about science and the eye, read more about the top LASIK eye centers in South Florida.
RECENT THEFAMUANONLINE CLASSIFIEDS
HOUSING

JOBS

FOR SALE

TUTORS