Post Classifieds
IN-STORE REPRESENTATIVES NEEDED - Weekly Salary / Paid Training
Company
Alpha N Omega Marketing Inc
Description
HIRING IN-STORE REPRESENTATIVES Full Time / Weekly Pay / Paid Training Our Tallahassee Team is responsible for engaging customers inside of a retail environment on a daily basis regarding our client's products, promotions and brand awareness.We are extremely committed to delivering unmatched results for all of our clients, therefore we need serious candidates for this position.Our team are experts in this field, and they plan and execute retail marketing strategies for our clients that consistently produce results that far exceed the goals we set.Our strategy has created a huge demand for our services, and has also opened an opportunity for us to acquire additional staff.Are you ready for this? If so, we want to hear from you!We are seeking candidates who have the following attributes:o Experience in developing positive relationships and/or solving customer problemso Partners effectively with others to ensure coordinated, efficient account managemento Self motivated, needing little to no supervisiono Integrity and strong moral charactero Excellent communication skillso Entrepreneur mentalityo Have desire to grow and succeedo Ability to multitasko Thrives in a fast paced environment RequirementsWe offer:o Strong compensation - up to $16 hourlyo Paid Product Trainingo Extra Bonuseso Advancement opportunitieso Company eventso Volunteer activities to give back to the communityo Team activities for the representatives and their familieso Paid vacationo Free parkingo Beautiful locationo Weekly paySUBMIT YOUR RESUME TODAY FOR AN INTERVIEW WITH US !!!** Please include your best contact number, that way our administrative staff is able to contact potential candidates to further discuss this position and set an interview date**
PEOPLE WITH THE FOLLOWING EXPERIENCE ARE ENCOURAGED TO APPLY:
advertising, marketing, sales, entry level, public relations, sports, sports marketing, management, customer service, full time, part time, hospitality, promotions, entertainment, business development, sales, marketing, other, advertising, retail, cosmetic, fashion, sports, retail, sales, Entry level sales rep, Outside sales, Entry level outside sales rep, Outside sales rep, Sales and marketing, Team player, Sales, Entry level sales and marketing, Sports oriented, Help wanted, New grad, Full-time, Director of Sales, Director of Sales Promotions, Distribution Sales Manager, District Sales Manager, Field Representative, Field Sales Engineer, marketing, Independent Consultant, International Sales Account Manager, Internet Sales Manager, Major, Account Exec, Major Account Executive, Major Account Manager, Account Representative, Manufacturers Rep, Manufacturers Representative, Market Research, Marketing, Medical Sales, Indiana Marketing Group, Merchandise Manager, National Account Manager, National Sales Manager, National Sales Rep, National Sales Representative, Point of Sale Supervisor, Product Sales Manager, Regional Sales Manager, Sales & Marketing, Sales & Marketing Administrator, Sales & Marketing Director, Sales & Marketing Manager, Sales Account Manager, Full Time Sales, Full Time Marketing, Retail Sales, Restaurant Sales, Sales Administrator, and Sales Analyst, Customer Service, Customer Relations, Public Relations, Customer Acquisitions, Customer Specialist, Customer Retention, Customers in your local area, National Clients / Customers.
Alpha N Omega. is always looking for new talents. We offer interesting work to inquisitive and open-minded people. Whether you are a daydreamer, have a hidden talent, like challenges or simply want to work in a place where your good work is always valued.. we welcome you to join our team!
Posted Date
07/29/2018

Listing ID
65135481
Related thefamuanonline Jobs Listings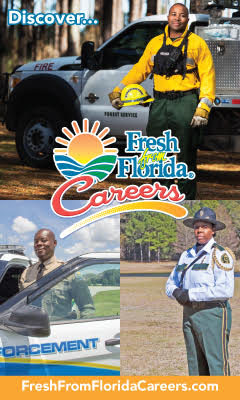 CONTINUE JOBS SEARCH
GET NEW LISTINGS DELIVERED WEEKLY
Students at FAMU have heard about the cutting edge eye technology employed by
LASIK Ft. Lauderdale
eye centers to help improve eyesight. For FAMU students passionate about science and the eye, read more about the top LASIK eye centers in South Florida.