Post Classifieds
***ENTRY LEVEL MANAGEMENT TRAINEE***
Company
Imperium 7
Description
ENTRY LEVEL MANAGEMENT TRAINEE We train Entry Level applicants in Project Management, Sales, Marketing and Public Speaking. Our team in Miami is looking to kick-start their expansion plans with people that are excited about learning, growing and having fun!
MANAGEMENT TRAINEE OPENINGS INVOLVE TRAINING IN:
SALES AND BUSINESS DEVELOPMENT CREATING BRAND AWARENESS FOR CLIENTS INCREASING MARKET SHARE FOR CLIENTS CUSTOMER SERVICE AND CLIENT RELATIONS RECRUITMENT, ADMINISTRATION, FINANCE Rapid advancement is available for top performers looking to take on additional responsibility, but all openings start off at entry-level. The stages of advancement are clearly outlined and are dependent on results, not seniority, experience, education nor office politics. Regional, national and international travel opportunities will also exist for top performers with a desire to learn and grow. Your initial responsibilities will be public relations, sales, marketing and customer service orientated. You'll then have the chance to learn recruitment and developmental training skills, and you'll begin to build a team. Once you have a productive team, you'll learn business management and administration techniques. IF YOU HAVE EVER THOUGHT ABOUT GETTING INTO MANAGEMENT OR BUSINESS, WE'D LOVE TO HEAR FROM YOU!
REQUIREMENTS:
All applicants must be 18+ years of age & eligible to work in the USA All applicants should be able to commute to Miami on a daily basis No sales or management experience is required, but experience in retail sales, customer service, hospitality, sport, teamwork, leadership or similar can be helpful A degree is not required either, but ambitious graduates with business-related degrees often do well People with a degree or background involving business, management, competition, athletics, training, sport, leadership or teamwork tend to fit in nicely with our existing team, but we welcome people from all levels of education and experience. FOR IMMEDIATE CONSIDERATION, SEND YOUR RESUME THROUGH THE ONLINE APPLICATION PROCESS! It would be a huge plus if you have following work experiences: Customer Service Adviser, Customer Service Representative, Customer Service Officer, Customer Service Associate, Customer Service Assistant, Customer Service Supervisor, Customer Service Coordinator, Customer Service Consultant, and Customer Service Agent. Sales Adviser, Sales Representative, Sales Officer, Sales Associate, Sales Assistant, Sales Supervisor, Sales Coordinator, Sales Consultant, and Sales Agent. Marketing Adviser, Marketing Representative, Marketing Officer, Marketing Associate, Marketing Assistant, Marketing Supervisor, Marketing Coordinator, Marketing Consultant, and Marketing Agent. General Business, Entrepreneurship, Summer Job Experience, Entry Leve Role, Promotions, Retail, Direct Advertising, Sports Minded, Sports Enthusiast, Competitive Mindset, Business Development, Business, Internship, Management Trainee, Full Time, Part Time, Bilingual
Our Company centre everything around one core drive and that is to deliver results. Everything is geared towards making this happen. Our services are tailored to fit around a client's needs so whether you are a national or local company looking to increase your market share, our company can help. Our goal is to develop a long-standing relationship with our clients as we believe that is the only way to deliver a high standard of continuous results.
Posted Date
07/12/2018

Listing ID
64117811
Related thefamuanonline Jobs Listings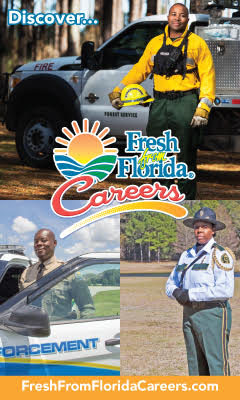 CONTINUE JOBS SEARCH
GET NEW LISTINGS DELIVERED WEEKLY
Students at FAMU have heard about the cutting edge eye technology employed by
LASIK Ft. Lauderdale
eye centers to help improve eyesight. For FAMU students passionate about science and the eye, read more about the top LASIK eye centers in South Florida.