Post Classifieds
Have an INSURANCE LICENSE and still not making SIX FIGURES yet ?!?!
Company
The Turner Group
Description
It's SIMPLE math, and having the right COACHING to get you there by CURRENT closers that are making over six figures.That's what our company has. Training by the best in the industry, who have financial incentive to teach you how to get where you desire to be financially.Six figures, is simply making 2,000 per week and remaining consistent. At our company you make around $500 per person you help. Meaning you would need to help around 4 people a week. In order to help that many people, you would need to sit with 8 families weekly (50% closing ratio is average).How would you sit with that many people?LEADS LEADS LEADS LEADS LEADS LEADS LEADS LEADS LEADS LEADS LEADS LEADSWeekly, our company sends around 1 million letters out to new homeowners, those who have just refinanced their house asking them if they need mortgage protection (life insurance). We also send to the elderly asking if they need Final Expense coverage (life insurance).Those that are interested send back all of their information (date of birth, height, weight, smoking status, and all of their phone numbers to call). We teach you how to set the appointment with these people, and close the deal. Again, around $500 per sale is the average amount made. We don't do physical exams (blood urine etc) on the client, so it gets approved lightning fast, and you get paid even quicker!We need help, and if you aren't making at least six figures yet, apparently you need help too.Contact us quickly, because we have way more leads than we have agents to call them. Above is a copy of the mailers that we mail out every week. We get back 1-2% response that have actually filled it out requesting the coverage.P.S. - If you desire to work part time, we do have part time availability as well with flexible hours. Part timers normally make between $35,000-$48,000...Or if you are one of the focused and ambitious ones that actually have previously made six figures in this industry before, don't worry. There is still massive room for growth with no limit on your income. Six Figures is realistic from selling only, but the sky is the limit because the average manager with our company makes over $250,000 per year. Our TOP MANAGERS make anywhere from $1.2-$1.8 MILLION per year. Look at this 3 minute video on how it works.https://youtu.be/65F0kikq-iYMust be 18 years or older with your own transportation.

Our company is about working together, to serve and protect families; while also making money, having fun, and making a difference.

Posted Date
06/13/2018

Listing ID
62378140
Related thefamuanonline Jobs Listings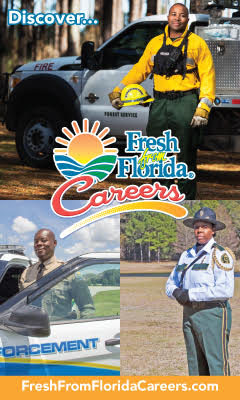 CONTINUE JOBS SEARCH
GET NEW LISTINGS DELIVERED WEEKLY
Students at FAMU have heard about the cutting edge eye technology employed by
LASIK Ft. Lauderdale
eye centers to help improve eyesight. For FAMU students passionate about science and the eye, read more about the top LASIK eye centers in South Florida.