Post Classifieds
MARKETING ENTRY LEVEL AND EXPERIENCED REP
Company
Alpha N Omega Marketing Inc
Description
We're looking for someone that is confident, has great communication skills, enjoys working in a team environment and looking for a full time entry level career versus a job.Our company prides itself on its flexibility and its willingness to go the extra mile to help its customers and clients. We want you to be MORE than a crucial element to our client; we want you to be part of our entry level team full time.Job DetailsoDevelopment of marketing campaigns and strategiesoCustomer service and client acquisitionoImplementation of client's product launchesoRigorous leadership trainingoIn-store promotional advertisingCompensationWe offer weekly pay and up to $13 hourly plus commissions on all new client acquisitions. Our commission plan is amazing. We also offer extra bonuses and incentives! Requirements Our ideal candidateoAt least 2 years of experience in either customer service, marketing, advertising, sales, retail or telemarketingoIf NO experience, Entry Level positions are availableoMust be able to start working immediately if neededoMust be able to work in a fast paced environmentoStrong personalityoExperience developing positive relationships and/or solving customer problemsoPartners effectively with others to ensure coordinated, efficient account managementWhy is our company so awesome to work for?
BECAUSE WE OFFER:
Advancement opportunities from Entry Level into Human Resources, Management and Consulting Competitive compensationFun & exciting team environmentPAID PRODUCT TRAININGPaid VacationGas reimbursementComprehensive and continued training including (but not limited to) Business Building Blocks, Financial training, shadowing, campaign knowledge and moreOur full time entry level Management team has won such awards as Promoting Manager of the Year, Most Improved Manager and Rookie Manager of the YearFree parking for all of our staffFun company events such as National Award Conference, R&R Weekend, Keys to Success,Team Nights, Community Service Events and moreBeautiful locationJoin our Growing Management Team!Apply TODAY set up an interview!!! NEXT DAY INTERVIEWS AVAILABLE!
Alpha N Omega. is always looking for new talents. We offer interesting work to inquisitive and open-minded people. Whether you are a daydreamer, have a hidden talent, like challenges or simply want to work in a place where your good work is always valued.. we welcome you to join our team!
Posted Date
05/14/2018

Listing ID
60560147
Related thefamuanonline Jobs Listings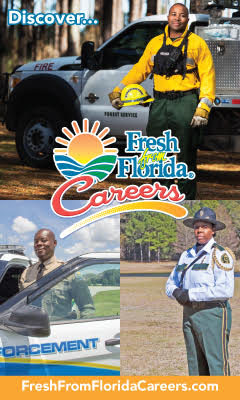 CONTINUE JOBS SEARCH
GET NEW LISTINGS DELIVERED WEEKLY
Students at FAMU have heard about the cutting edge eye technology employed by
LASIK Ft. Lauderdale
eye centers to help improve eyesight. For FAMU students passionate about science and the eye, read more about the top LASIK eye centers in South Florida.