Post Classifieds
Merchandiser - Tallahassee, FL
Company
KIK Custom Products
Description
SUMMARY:
Our Temporary Part Time Merchandisers provide assistance to our Territory Manager to include unloading packaging for displays, setting up displays, and restocking displays. KEY RESPONSIBILITIESo Responsible for in store merchandising activities within the assigned territorieso Physically setting up displays, and productso Evaluate in Stock Levels & Order/Reorder items as neededo Dust & Clean producto Check for accurate pricing & place couponso Relocate displays/product to optimize exposureo Communicate & work with all levels of store personnelo Visit stores on a weekly/bi-weekly basis QUALIFICATIONSo Good communication skills, with the ability to communicate clearly and professionally with associates and team memberso The ability to follow oral or written instructions, set procedures, and standardso Previous merchandizing experience in a pluso Must have a reliable way to get to and from job sites along with proof of insuranceo Must be able to exercise judgment in determining work sequence and in selecting proper ordero Have a high degree of attention required to prevent injury to self and otherso Ability to work independently, understand and interpret visual merchandising tools and direction, and develop and train otherso Ability to communicate clearly and professionally with guests and team memberso Ability to lift 35 - 40 lbs pounds Requirement:Background and drug screeningDriver licenseRate of pay: $11.50 to $13.00 per hourAverage weekly hours: 25 to 29 hoursSeason time: January through SeptemberExpense Reimbursement for MileageProcess for Territory Manager to review and approve timesheets and expense reports A Career with KIK Offers:KIK offers very competitive salary and comprehensive benefits including health, wellness, dental, vision, life, and disability insurance. You can plan for your future with KIK's retirement savings options including employer match. KIK also recognizes the importance of continuing education and offers Education Assistance to our employees to encourage continued personal development and growth.Thank you for your interest and consideration of a position with KIK Custom Products.KIK is an Equal Employment Opportunity / Affirmative Action employer. Qualified applicants will receive consideration for employment without regards to race, color, age, religion, sex, or national origin.
As one of North America's largest independent manufacturers of consumer packaged goods ("CPG"), KIK helps a large portfolio of brands and retailers bring their products to life. With leading positions in the multi-billion-dollar household and personal care ("HPC"), over-the-counter ("OTC"), pool additives and automotive aftermarket categories, we serve over 100 CPG companies and several major North American HPC and automotive aftermarket retailers, including many of the leading players in their respective categories. We have full-service capabilities covering end-to-end contract manufacturing, including project management, innovation and R&D, sourcing and procurement, blending and compounding, filling and packaging, supply chain and distribution, and quality control. Our manufacturing model is highly flexible and we consistently add value to our customers by leveraging our range of services and expertise.
KIK has over 5,000 employees and operates 19 manufacturing facilities strategically located throughout North America and over $1 billion in sales; KCP (operating as KIK Custom Products) is one of North America's largest custom manufacturers of both National Brand and Retailer Brand consumer products. KCP's product lines include Laundry, Household Cleaners, OTC Medicated, Pharmaceutical and Health & Beauty Care, all supported by KCP's in-house technical expertise and value-added services.
Our Personal Care business markets the Bullfrog(R), Ocean Potion(R) and No-Ad(R) Sun and Skin Care brands, as well as private label. We develop and design products from concept to store shelf in many different packaging formats supporting our strategic Personal Care initiatives.
Posted Date
03/27/2018

Listing ID
58125964
Related thefamuanonline Jobs Listings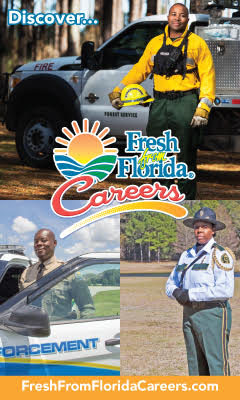 CONTINUE JOBS SEARCH
GET NEW LISTINGS DELIVERED WEEKLY
Students at FAMU have heard about the cutting edge eye technology employed by
LASIK Ft. Lauderdale
eye centers to help improve eyesight. For FAMU students passionate about science and the eye, read more about the top LASIK eye centers in South Florida.